Well, I had time to do Okie's Card Challenge this week. The good part, they actually resemble the sketches! :)
Here are the sketches first: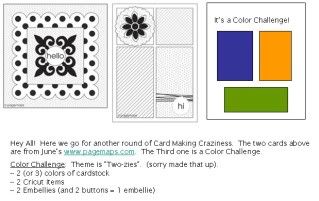 Sketch One:
Close Up:
Sketch 2:
Close Up: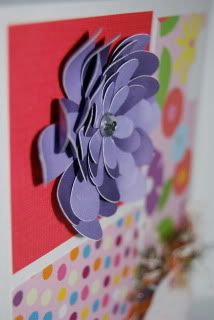 All stacked up: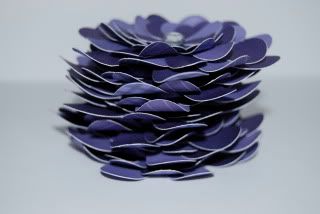 I was pretty proud of my flowers...made w/layers of 2 colors of purple paper...
Sketch 3: Color Challenge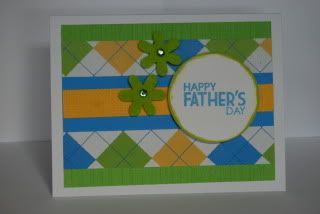 another color challenge card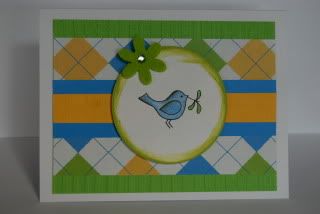 And of course a pic of my sweet lil man: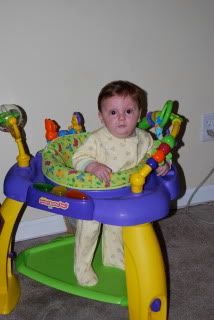 He can now reach the "floor" to his bouncer...not strong enough to make it "boing" when he jumps, but he's close, and knows how to use his arm to make the music start. :) So cute, and growing so fast!